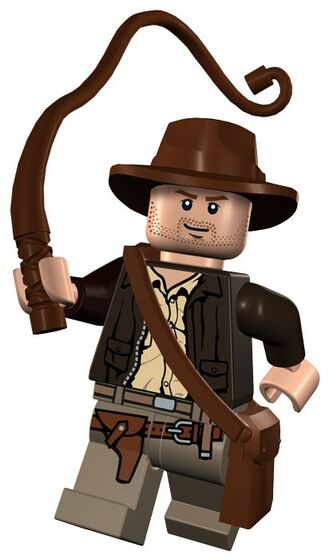 LEGO Indiana Jones. Image from Indiana Jones Wikia
I'm a fan of dress fedoras, and am one of those proponents of men wearing dress hats. The practice has practically died out in the last half century(it's even evident with Catholic Clergy). I've worn wool felt fedoras before and don a straw version in the summer, but I have never had a fur felt lid. One day.
Indiana Jones was from the era of when men were manly and wore hats. When he was Dr. Jones the professor he wore a fur felt fedora, when he was the swashbuckling Indiana Jones he also wore a fur felt fedora, no goofy looking pith helmet for him(My apologies to the USMC firing range coaches). According to one source, initially Harrison Ford used a fur felt fedora from the Herbert Johnson company that was known as the "Australian". Production ceased on that model and Indy had to settle for a different model, the "Poet". For the Crystal Skull flick he used a fine lid from
Adventurebilt
.
There are many hats out there that claim to be an Indiana Jones hat, but what they usually amount to is a standard brown fedora that only resemble what Harrison Ford wore. Not just some old brown fedora will do, Indy's hat had actual dimensions that made it Indy's. According to
IndyGear.com
the dimensions are a size 7.5 fur felt with a 5.5 " crown, 2.75 brim on the front and back, 2.625 on the sides and a 1.5 ribbon. A great facsimile of the Indy hat is the
Akubra
Federation IV. It comes open crown so you have to shape it yourself to get the Indy pinch.